Digital X-ray technology provides a faster and safer way to closely examine your teeth. These X-rays speed treatment and provide a more accurate diagnosis of your teeth to give further thought to cosmetic dental treatment.
The advancement of digital x-ray technology offers many advantages over traditional x-rays.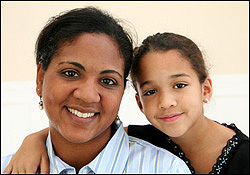 Some Advantages Include:
Digital x-rays are much faster than traditional x-rays
There is much less radiation
The images can be enhanced for a more thorough diagnosis
Images are stored digitally for easy retrieval and comparison
How does it work?
We place a small sensor in your mouth, which is connected to a computer with a tiny wire. An x-ray beam is then sent through your teeth which records the image of your teeth and sends it too a computer. The sensor can be repositioned to photograph other sections of your teeth.
If you have any questions or concerns about x-rays don't hesitate to ask a member of our North York or Toronto Beaches dental team during your next visit.